United Christian Women (UCW) 2018
Greetings Sister!
It is with great pleasure and excitement that we announce the 2018 United Christian Women's Seminar of the Church of Christ. This year marks our
30th Anniversary
. We are planning an outstanding seminar and invite you to join us for this momentous occasion. It's going to be a
REUNION
: the opportunity to reunite with the UCW friends that you made from years one through year twenty-nine!
This year's theme is: "Christian Women: We Can't Come Down," Nehemiah 6:3-4. The keynote speaker is Debra Houston from the Dellcrest Church of Christ, San Antonio, TX.
The seminar will be held on
October 5 - 7, 2018
, at the Los Angeles International Airport (LAX) Sheraton Gateway Hotel, 6101 West Century Boulevard, Los Angeles, CA 90045.
There will be workshops for the Youth (Middle School/High School) and Adults, along with many activities for your enjoyment and fellowship. Bring your winning spirit so that your team can be UCW Champions on Friday night! Additionally, we will have Yoga on Saturday morning and Zumba on Saturday night.
Saturday night's banquet theme is: "
The Royal Priesthood" Kings and Queens
." So, get your crown or tiara ready and your
royal
attire!
This will be a night to remember
.
The seminar will culminate with an 8:00 AM worship service on Sunday morning. We have two dynamic speakers for worship: Tyson Moore and Stan Harmon; and two dynamic song leaders: Daryl Burnett and Darron Jones. It will be an emphatic praise and worship to our God!
Registration is $150.00 for Adults and $100.00 for the Youth. All persons registered by June 1
st
will be included in a
drawing
! So, please register
TODAY
!
Please note one change this year:
There is no reception or meal
on Friday evening. So, please plan accordingly. We look forward to spending this fun, spirit-filled weekend with you!
Sincerely,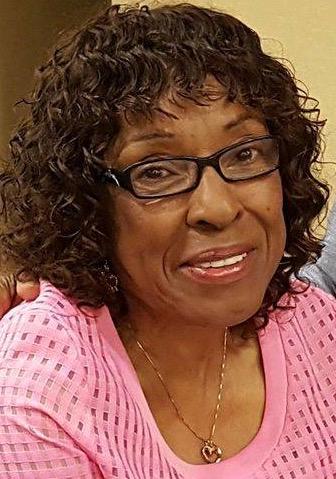 Earlene Bryson (661) 252-1633 Darlene Williams (323) 296-6709
2018 UCW General Coordinator 2018 UCW General Coordinator
Ellen Crigler (818) 439-6905
Pamela Ervin (310) 293-4493
2018 UCW Assistant General Coordinators
Advisors:
Donna Davis (Founder)
Earlene Bryson
Mary Curl
Rose Singleton
Bertha Washington
Darlene Williams